How I can support you:
Detoxify the body on a cellular level from things like: Parasites, Heavy Metals, Mold/Fungus, Environmental and Emotional Toxins

Overcome your current health concerns and symptoms by building a customized, sustainable nutritional approach to what works specifically for you and your lifestyle

Determine what is standing in the way of accomplishing your goals (eating unfit foods, food rules, stress/emotional eating, binge/restrict cycle, etc.) and treat the root cause versus a bandaid on the symptoms
Establish your health goals and create an actionable plan to achieve them - S.M.A.R.T Goals

Eliminate the need to diet or count calories, teaching your body to fuel with healthy fats

Reset your sugar cravings, lower glucose levels and shift your mindset by understanding how food initiates healing
3 Month V.I.P.
Who is this program for?
The 3 Month Health Coaching Program with Jackie is for the person who already knows what a healthy lifestyle looks like. You eat clean (for the most part) and exercise regularly but you're looking to improve your overall health and make it more sustainable.
Tell Me More!
6 Month Intensive
Who is this program for?
The 6 Month Health Coaching Program with Jackie is for the person who is confused by all the conflicting health information out there or who has tried tackling each symptom on their own without success. True transformation is possible. Your ideal YOU is possible. But, eliminating symptoms, understanding nutrition that works for them and increasing energy levels naturally—in the right and sustainable way—takes both time and support. Let's lock arms and make one simple change at a time.
Yes, this is me!!
Why work with a Health Coach?
Together we will:
Detoxify the body and prepare it for optimized nutrition
Test and decipher your body's unique needs
Create your customized bio-individual blueprint and individual meal plan
Prepare and support your mind and body together working towards sustainable lifestyle change
Is this you?
Tired of the prescriptions and medication approach?

Emotionally d

rained from stress, conflict or toxic relationships and environments?

Fed up with symptoms and no real answers?

Want to get to the root cause?

Ready to accomplish your goals in a way that's sustainable and fun?

You don't feel heard or listened to?
You have tried everything and nothing seems to work?
You're in luck!
◆ ◆ ◆
Does this sound like the approach you are looking for? Click below to complete your application to see if we are a good fit to work together.

Get To Know Me
I am a mom of 5 on a mission for Hope, Healing and Harmony in the SPIRIT, MIND and BODY. I have been coaching clients in whole body wellness 1:1 for 14 years using a simple root cause approach...We tackle things like hormones, sleep & stress, trauma, gut health and personalized fitness. I am Certified in Integrative Holistic Nutrition from Institute for Integrative Nutrition, Certified Plant Based Nutrition from ECornell Institute, Certified Herbalist and Certified NLP Practitioner and Life Coach.

MY STORY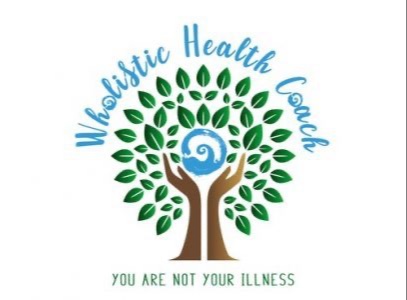 Services
1:1 One Hour Nutrition Consult
1:1 Holistic Health Coaching

Group Coaching
3 Month Program
6 Month Program
Full Cellular Detox
Epigenetics Hair Follicle Testing
Pantry Makeover
Holistic Spaces and Design
Private Speaking Engagements
LET'S CHAT
Products I Love

The most valuable addition to our lives is what we consume in our homes, body's and minds. The quality and purity of our choices results in the harmony and synergy of our healing.

SHOP NOW
Ana
What a wealth of great information and positive, impactful support! I can't believe I waited so long to take that leap!
Suzy
You made it seem so easy and enjoyable, losing weight was actually fun and fulfilling....thank you, thank you, thank you!
Shiela
I achieved a new life in health and at age 56 I feel like life has just begun. Who knew good health could be this simple. It's as if I've reversed time!
Drop your name and email below
We will never spam you.